Order the Play and Workbook
$28.95
Includes shipping and handling.
Customize the play to address the issues
specific to your organization

$1500 and up

Get Started Now!
Order the play and workbook to see why top healthcare institutions use
Bedside Manners to:
Promote interprofessional education
Improve professional communication and conflict resolution skills
Enhance patient safety, the patient experience and staff satisfaction

One Week Rental
Rent the Bedside Manners video:
Conveniently download from Vimeo for one week rental
Promote Team Intelligence in Action
Anticipate, prevent, or diffuse the tensions that can arise between healthcare professionals
Keep patient care as the guiding priority in workplace interactions

for Hospitals, Clinics, and Other Healthcare Organizations
Purchase the DVD presentation of the play with the teaching package
The DVD includes the play and teaching materials with introduction by Lucian Leape, MD
Teaching scenarios from the play are led by Suzanne Gordon
Interviews with the authors
The teaching package also includes a download of extra scenes that can be added or substituted for those in the play to include a variety of settings and situations.
A downloadable powerpoint about Team Intelligence and Interprofessional Practice that can be used in discussions of the play.
Scripts of the play in 30 and 40 minute versions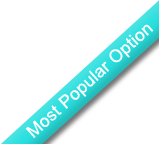 Bedside Manners can be completely customized to address the issues challenging your healthcare team.
Author Suzanne Gordon can personally work with you to customize the play by adding scenes that reflect the issues specific to your organization
Suzanne Gordon can also be booked to lead a Team Intelligence Workshop after the performance
For purchase by corporations or multiple institutions, please contact us.